It's a good thing he has toys to keep him company. Dmytro's kind of a bore.



Amalthea's working on maxing out everything. It's my personal LTW for her. She should have been a knowlege sim D:



Klara: I love being best friends!



Daryna: We should be best friends until we're dead!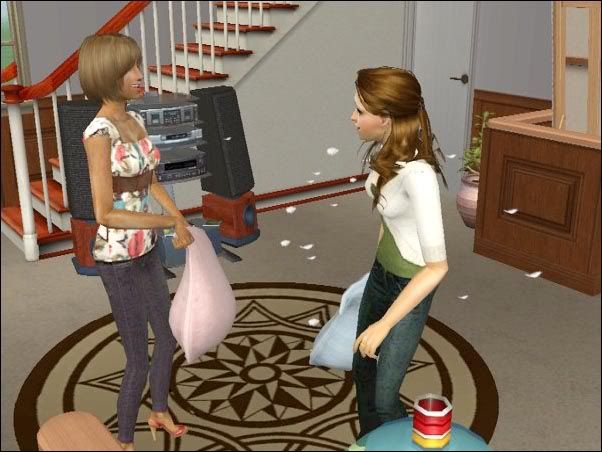 Izabela stops by for some pillow fighting. That girl loves pillow fights.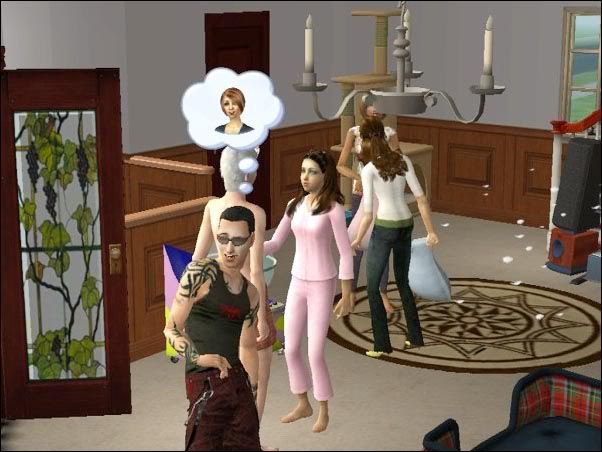 Then Gunnar comes by to swoon over Emilia (sorry guys! They're not broken up, my mistake).



Emilia is too busy burning the house down to notice.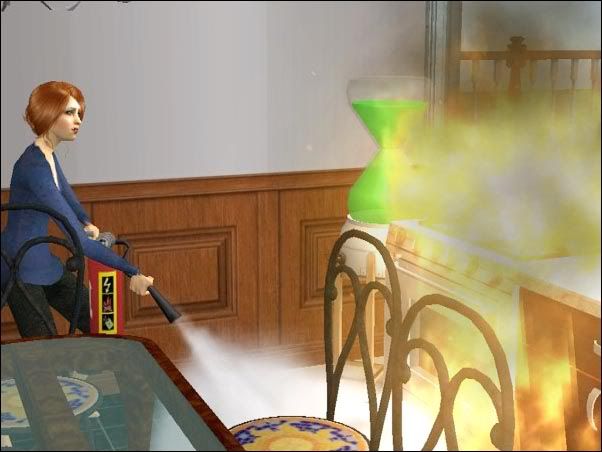 Apparently in the renovation, I forgot to give them a smoke detector. Good show, Emilia, on not getting burnt to a crisp.



It did mean that everyone freaked out for an ungodly long time.



And then all of a sudden...!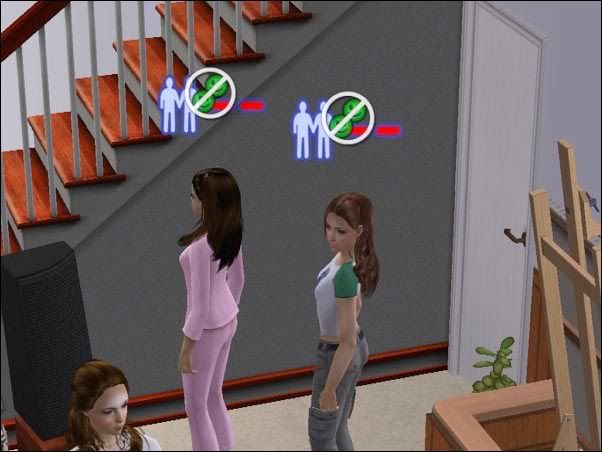 I guess best friends until death didn't last as long as possible.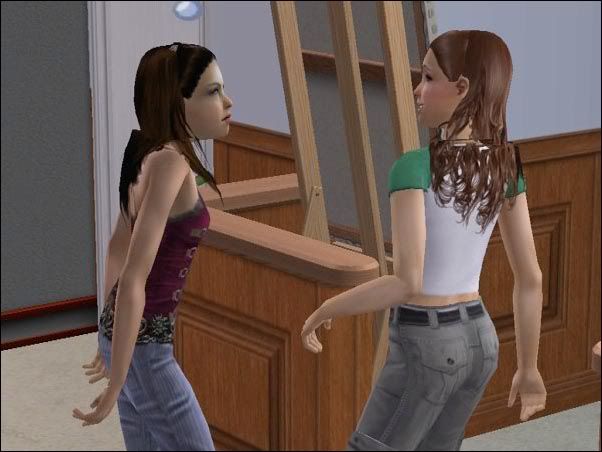 Not this again D: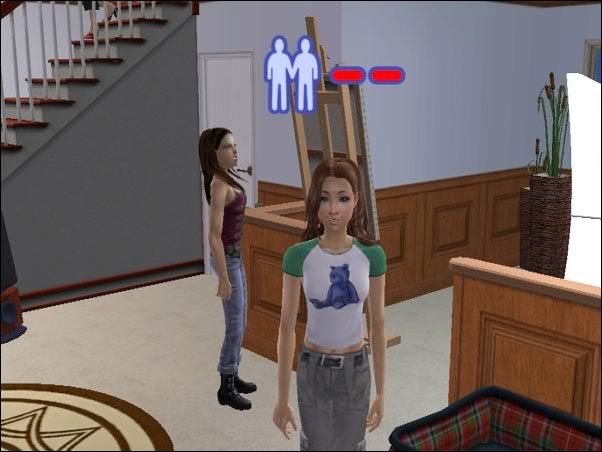 Daryna: She is so first on the list of people to ship to some remote island when I finally rise to power.
Klara: I hate her :D :D :D



Klara: I'll find a way to get her.



Dmytro: I can walk!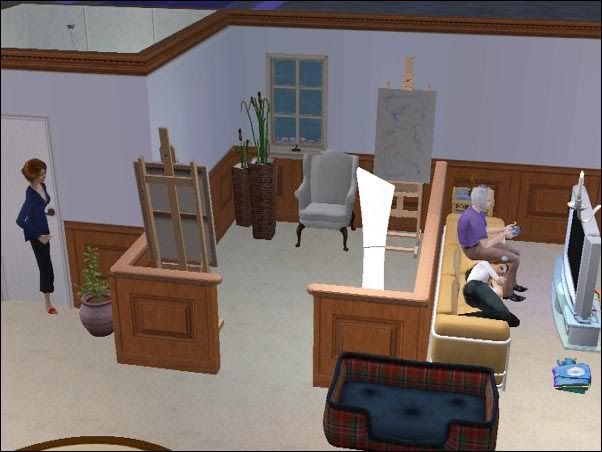 Apparently behind an easel and across the room is a GREAT place to watch Vasyl play videogames.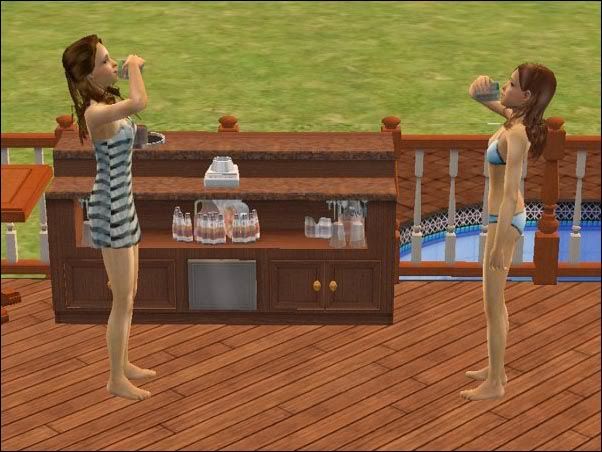 Mother-daughter bonding?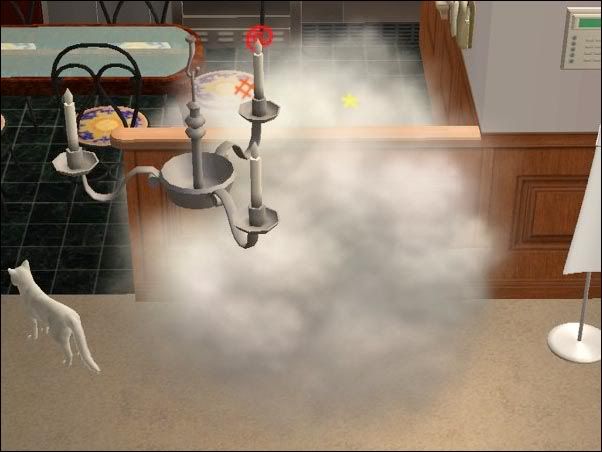 And they're off!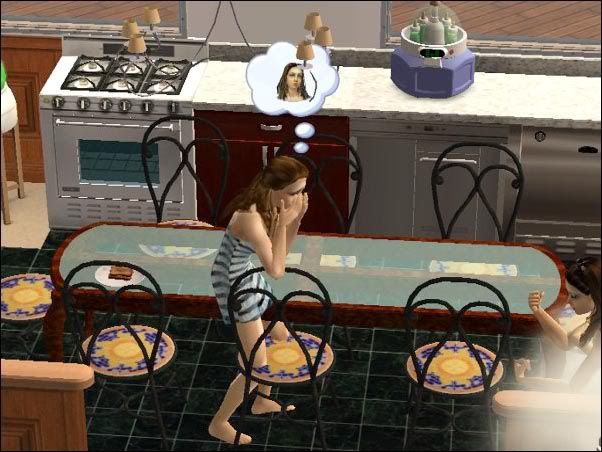 Amalthea: My poor babies!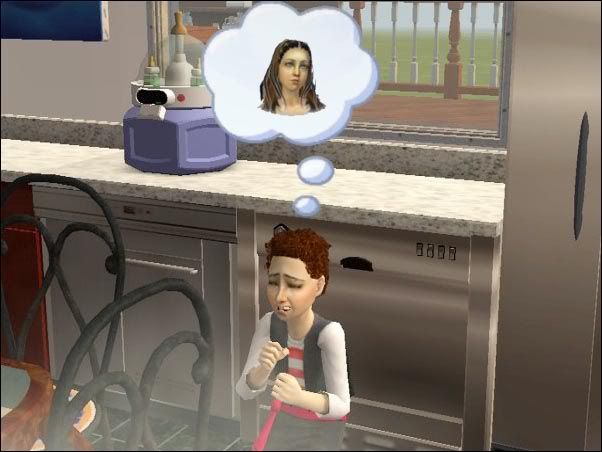 Dmytro:I thought she was the smart twin!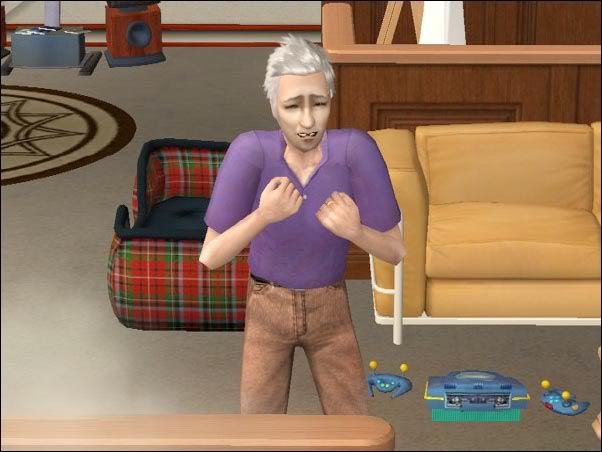 Vasyl: I can't believe my daughters are fighting!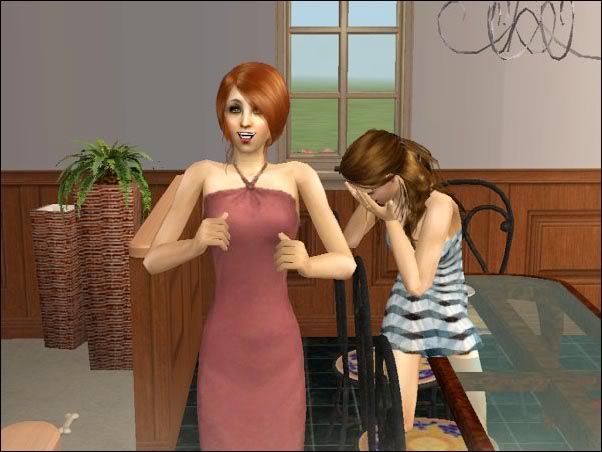 Emilia: YEAH! TAKE HER OUT!



Emilia hits the Rejuvenator a little because I am not ready for her to not be young and hot quite yet. She'll be old and hot soon enough, but I want a little more young-hot-Emilia time.



She's still trying with Vasyl, though. Honestly, you'd think that after all of his rejections she would have lost her crush, but nope!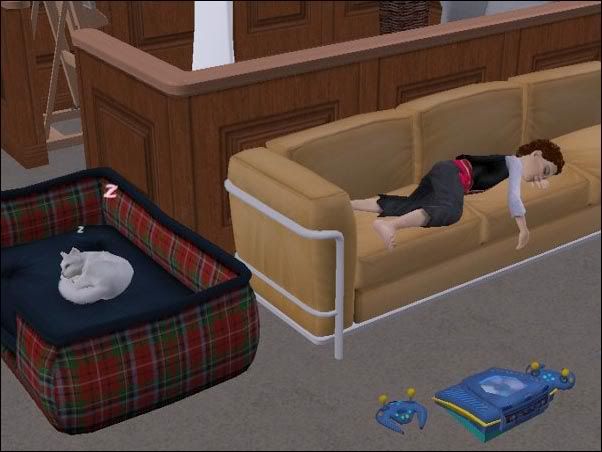 Awww. These two have a bit of a bond.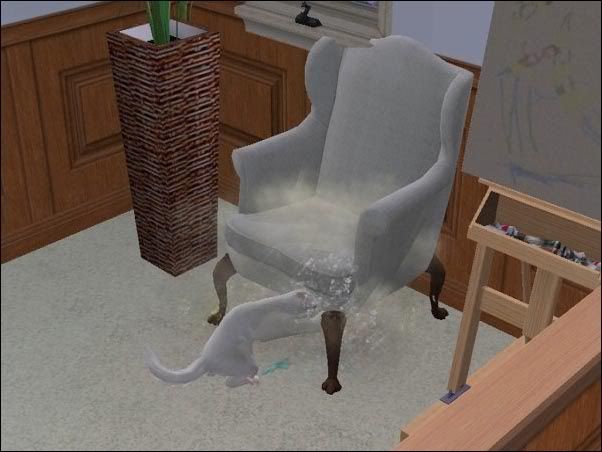 SKJhgjkhsfg OLIVE.



Dmytro: I SAID NO HUGS.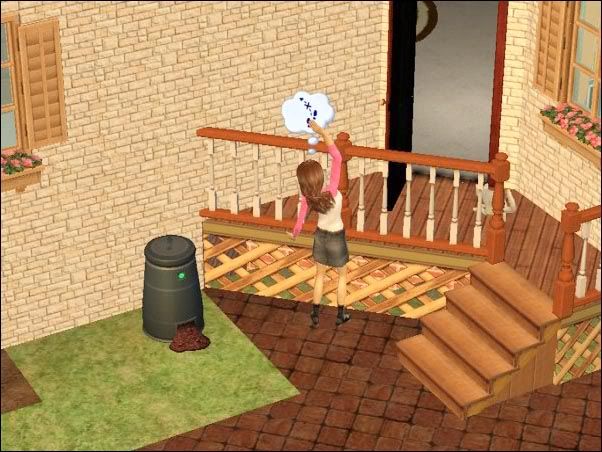 Klara: WHERE IS MY SISTER I HAVE TO BEAT HER UP BUT THIS WALL IS IN THE WAY

The answer? Inside. In the basement.



Daryna: I CAN'T BELIEVE I KEEP LOSING FIGHTS I HATE MY LIFE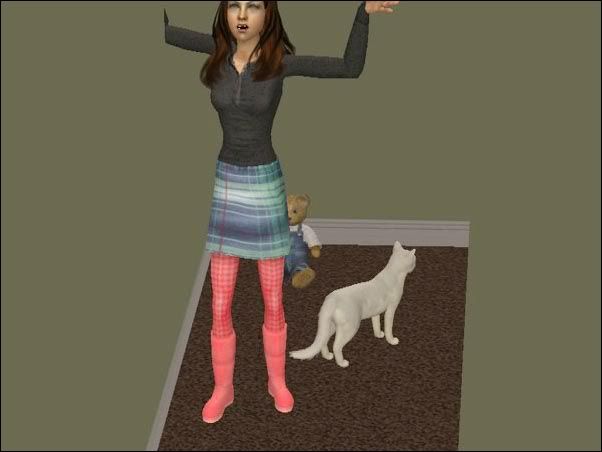 Olive: (doesn't care)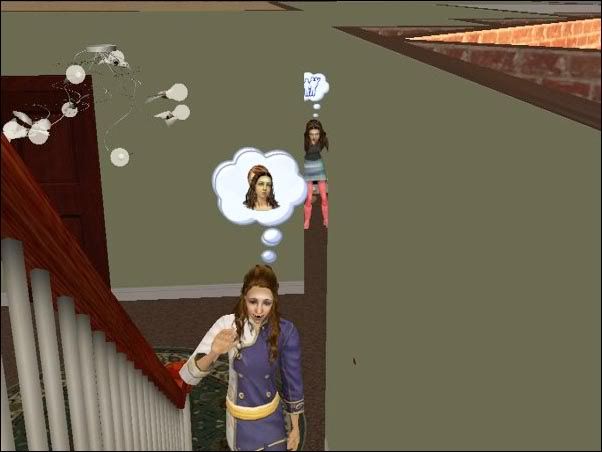 Daryna: (continues to throw tantrum)
Amalthea: Byyyeee guyyyys!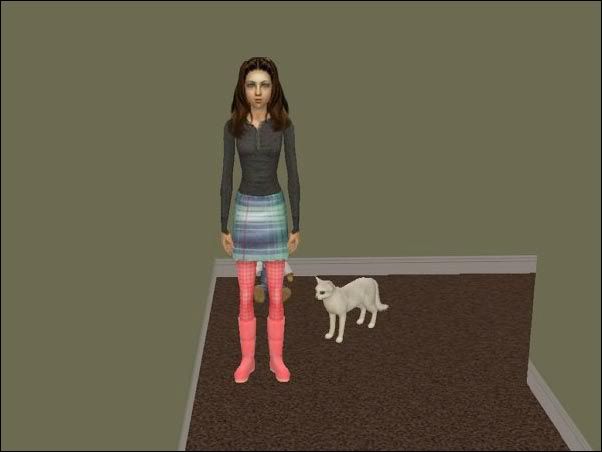 Daryna: I am so alone.



Klara: WHY CAN'T I GET TO MY SISTER THESE STUPID STAIRS I JUST WANT TO THROW SOME PUNCHES ARRRRGH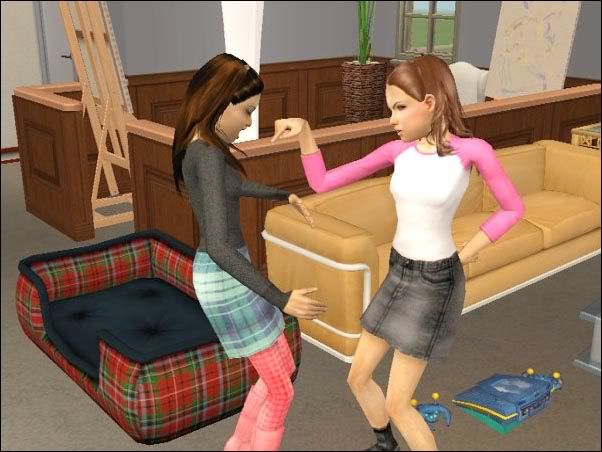 I should mention that it is always 7-nice-points Klara who starts these fights, and not Daryna (who only has 3). WTF guys. I think it might be, as suggested, the results of their stay in the Underworld while Amalthea was pregnant.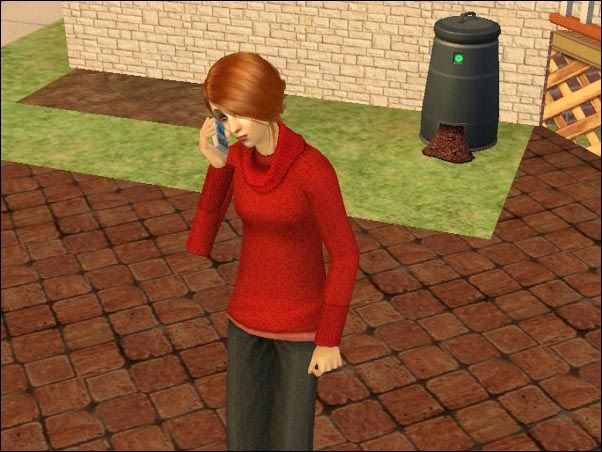 Alright, HERE'S where Gunnar and Emilia spontaneously broke up.



Happy Birthday Dmytro!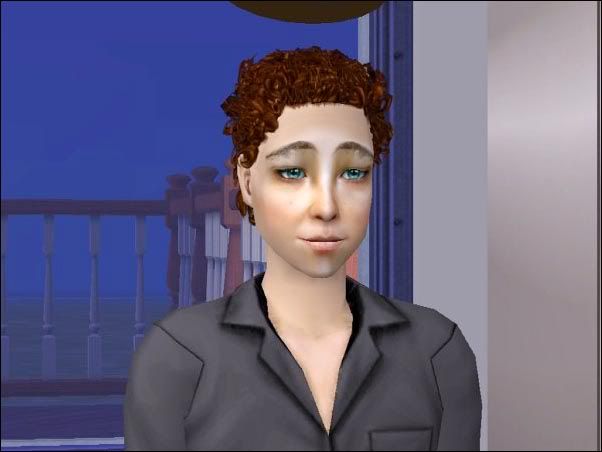 Maybe as a teen/young adult you'll be more fun.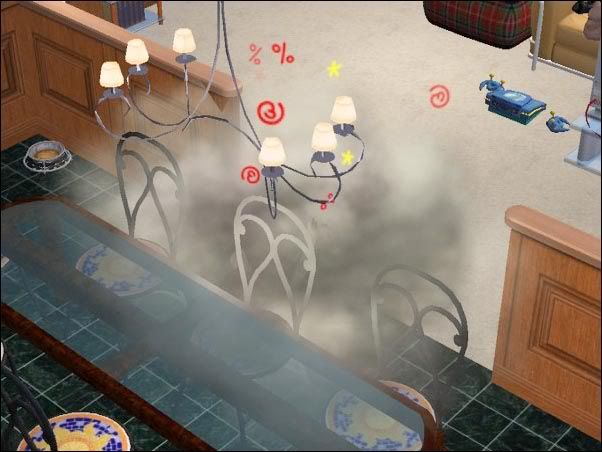 The twins don't notice.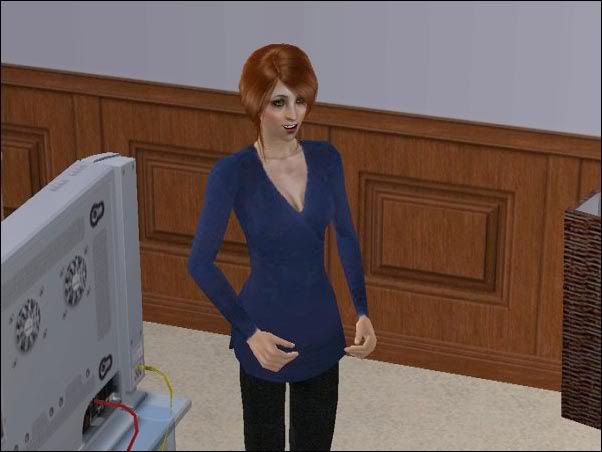 Emilia is still really excited every time they fight.


And now, since I was about to go crazy, the teens go to college!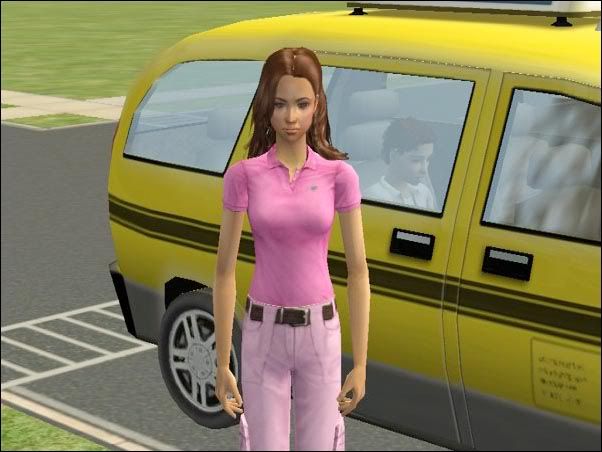 First up: Klara!



Klara: I still hate my sister.

Funny how this was the attitude with which Daryna grew into a teen.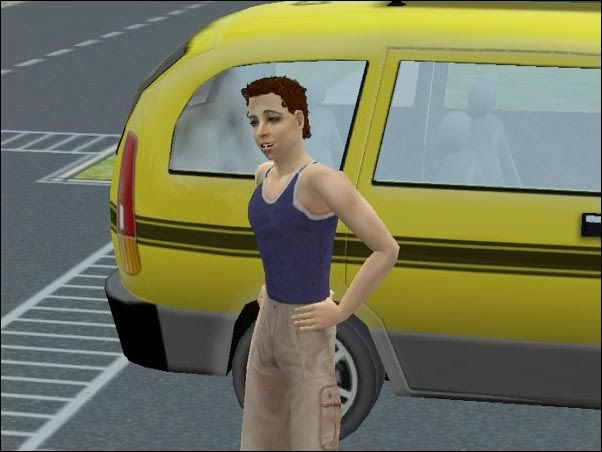 Second, Dmytro! Nice shirt.



And finally, Daryna.


Tune in next time, for all kinds of College Fun!